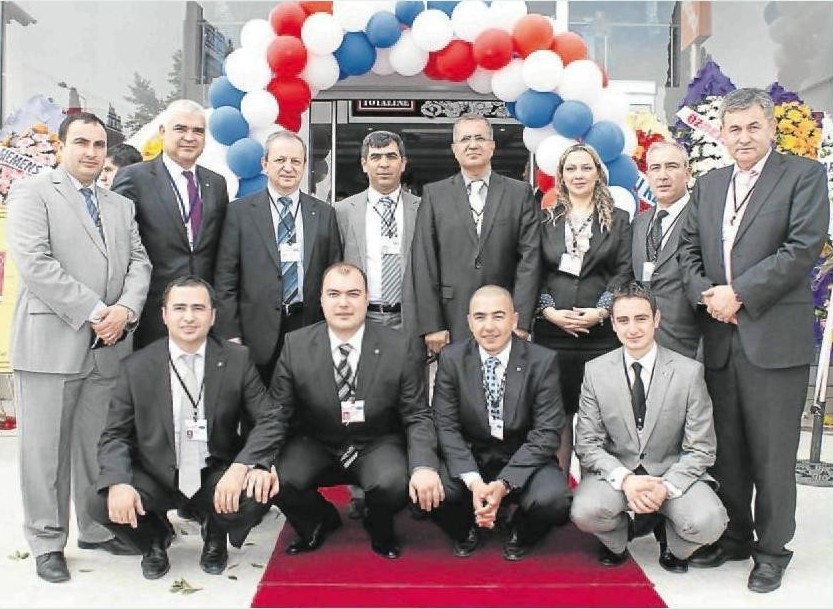 Following Istanbul, Ankara and Izmir, Alarko Carrier, the successful company in the air conditioning sector, opened its Totaline spare parts procurement chain that brings together the heating, cooling, air conditioning, pump and plumbing sectors in Turkey in Antalya.
Alarko Carrier General Manager Önder Şahin, Assistant General Manager in charge of Commercial Systems İsmet Gencer, Antalya Chamber of Commerce and Industry (ATSO) President Ali Rıza Akıncı, President of the Antalya Branch of the Chamber of Mechanical Engineers Hüseyin Barutçu as well as the solution partners of the company in the said sectors and dealers participated in the inauguration ceremony.
Stating that Totaline is the largest organization in its sector in the world, Önder Şahin said, "Our objective is to create Turkey's growing and dynamic market chain in this area." The opening ribbon was cut by Alarko Carrier General Manager Önder Şahin, Hüseyin Barut, İsmet Gencer, Cevdet Bingöl and Ali Rıza Akıncı.
13.05.2011-Milliyet Akdeniz